Save Money On Cheap Van Hire London Branch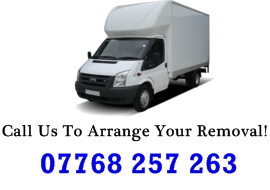 Thanks for dropping by. We are Godwins Removals providing cheap van hire in London and one of the fastest growing man and van removal company in the UK.
Our cheap van hire London team can help you save money on your van rental when you contact us today. We have partnered with one of the cheapest van hire companies in London to bring you a much more affordable van hire rental.
Click here to get a cheap quote from Budget van hire. But, if you need extra help with lifting heavy and bulky items, you can contact us for a quote on our man and van service. You can call us on 07768 257 263 or fill out a short quote form to avail yourself an instant quote today.
Budget.co.uk offers it's new customers with one of the cheapest and most competitive rates when you hire any of their vans within all the major cities, towns and airports all around the UK.  
A number of individuals and businesses consider purchasing their own van when they begin to realize that consistent jobs are coming in over a short period of time, but the customers of Budget. 
Find it more economical to hire their vans due to it's affordability and economy. So, if you're looking to save money on your van rental today, our cheap van hire London team gladly recommends Budget.co.uk.
All you need to do is to fill up the short form as accurately as you can then click on the send button and you'll be amazed at how much you could be saving on your rental.
There are lots of different sizes of vans you can choose from when you obtain a quote from Budget van hire; Luton vans, LWB transit vans, SWB vans, small vans, medium-sized vans and so on.
Their vans are also regularly serviced and maintained to keep you on the move at all times. No risk of breakdown.
Don't forget you can avoid insurance and the cost of hiring a van when you consider our man and van services at no extra charge. Our removal company can assist you in your house removals, office removals, furniture removals, and anything movable.
We are also an international removal company based in London- we can move your items to any destination within the European Union without breaking your bank account.
Furthermore, our primary operations revolve in and out of London; we cover areas like Central London, Maidstone, Chelmsford, Richmond, Bromley, Kent, South London, Surrey, North London, East London, Fulham, Wimbledon, Kingston, Croydon and host of other areas.
We have also partnered with Argos and Amazon to deliver packing boxes, cardboard boxes, removal boxes and cardboard storage boxes to help with your removals. They can get them delivered to you within 24 hours at the fraction of it's costs – so you end up saving money on the boxes.