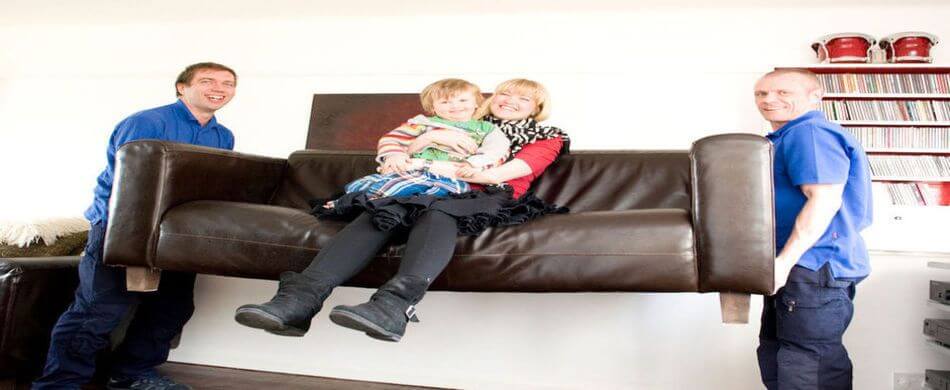 If you are considering Removals to Dublin and London UK, you have arrived at the right place – Godwins Removals offers professional and dependable removal services between London and Dublin Ireland.
We have been plying this route consistently now for over 17 years without a single hitch. Our team of removal specialists have experienced professionals and you can rely on them to carry out your move successfully.
Our team of specialists are also well vast and knowledgeable about all the paperwork required at the ports for crossing; GMR, customs clearance & declarations, TSS, SFD and so on – enabling the movement of your goods to be as easy as ABC. 
Consider this before Booking Godwins Removals to Dublin & London
Clients are always advised to ensure their items are properly labelled and tagged for easy identification

Clients are also reminded to pack their items securely into boxes or crates, so it's easy to load

Avoid leaving out loose items that should have been included in boxes or containers

Consider our Packing Services
We conduct removals to most European countries

If you want your pets transported, speak to us first – 07768 257 263

We do not transport alcohol or cigarettes or any other contraband

Customs at the border reserve the right to search your belongings

We are fully insured – your furniture and goods are protected

We look forward to having you onboard our man and van UK to Dublin Ireland service 🙂

We also offer full and part-load removals to Dublin Ireland from the UK
Who We Are: Godwins Removals London & Dublin
We are Godwins Removals – an international relocation company that specializes in removals UK to Ireland relocation without stress.
Our team of removal specialists are courteous and professionally trained to carry out your removals from London to Dublin in a professional manner and, without breaking the bank.
The relaxed nature of EU laws (pre – Brexit) has made it easy to relocate from one EU country to another.
However, with post-Brexit looming, no one's certain what to expect from the legislation when conducting removals from London to Dublin.
Godwins Removals service keeps up to date and familiarises itself with the law to avoid issues with the customs and all other law enforcement agencies in both the UK and Ireland.
Our ultimate priority is to ensure that your precious valuables arrive at your chosen destination in one piece.
Godwin's Removals are specialist professionals with the competence, knowledge, and experience required to deliver on-demand even at precarious times and in miserable weather conditions.
Our priority is to give you that added peace of mind when you come on board with us.
Your furniture removals London to Dublin other belongings are precious to us, our trained removal specialists will handle your personal effects with a high degree of care and attention – that means, transporting them safely over several miles (kilometres) without damage.
Whatever city in the Republic of Ireland you decide to relocate to; Dublin, Galway, Roscommon, Sligo, Tipperary, Killarney, Kilmarnock, Kilkenny, Cork, Limerick, Drogheda, Dundalk, Navan, Bray, Port Laoise, Mayo or Ardee, Godwins Removals will relocate you with that added peace of mind.
Be rest assured your possessions will get to your intended destination in one piece.
Our team of Removal specialists is always busy every week – moving from London to Dublin or from Dublin to London to cater for the high demand of relocation both home and away, typically, homeowners like yourself.
We are meticulous when loading and offloading your items to avoid scratches, scuffs and damages because we value your possession – Our job is to protect your valuables and get them safely to the new location.
Contact us today so we can arrange your London UK to Dublin Ireland Removals or Ireland to UK Removals.

What We Do – Moving Company Dublin to London UK Service
Godwins Furniture Removals to Ireland and UK, specialize in relocating individuals and businesses in London, Dublin and all other cities in Ireland and the UK.
We operate a full and part load removal service to and from your chosen location and destination, and our prices are cheap and highly competitive.
With our fleet of vans relocating customers to the UK and Ireland weekly, we can relocate the content of your home; furniture, bags, boxes, white goods, office equipment or tools to any city within the Republic of Ireland or the United Kingdom at very affordable rates.
Our team of man and van removals in Ireland and UK conducting removals are specially trained to carry out your move with due care and attention – we value your items so we'll do all we can to avoid damage or scratches and scuffs. 
Why Use Our Removals Service to Dublin Ireland or London UK?
With our low-cost removal service to Dublin Ireland or the UK, you can rest assured to save money on your relocation to Ireland or the United Kingdom.
Our quotes are very competitive, perhaps that's one of the top reasons thousands of clients have us as the number-one choice for all their removal solutions.
Over 12k people cannot be wrong.
Our price promise:
If you find a cheaper quote than ours for the same route, contact us and we'll attempt to beat the quote – thereby saving you more money on your relocation. 
 

Top Reasons to use Godwins Removals London to Dublin Service

We will not disappoint you

We are cheap & affordable

We are reliable & dependable

Fully equipped with hand trolleys or sack trucks, blankets and pallet trucks and toolboxes

We are a professional and experienced relocation specialist

We offer part load for UK to Ireland Removals

or dedicated full load during pick up and delivery

Availability of free seats for you during the journey at no extra charge

Long distance relocations – furniture removals Dublin to London and Europe

We will assist you in loading and off – loading your belongings with care

Safe delivery of your belongings and furniture with protection and extra – care

We also conduct removals Dublin to Spain

And, Removals Glasgow to Dublin

We can dismantle and reassemble your furniture

We can also assist in packing and unpacking your belongings with our packing service.

We are fully insured – your goods are covered with our goods in transit and public liability insurance for all furniture and goods removals London to Ireland.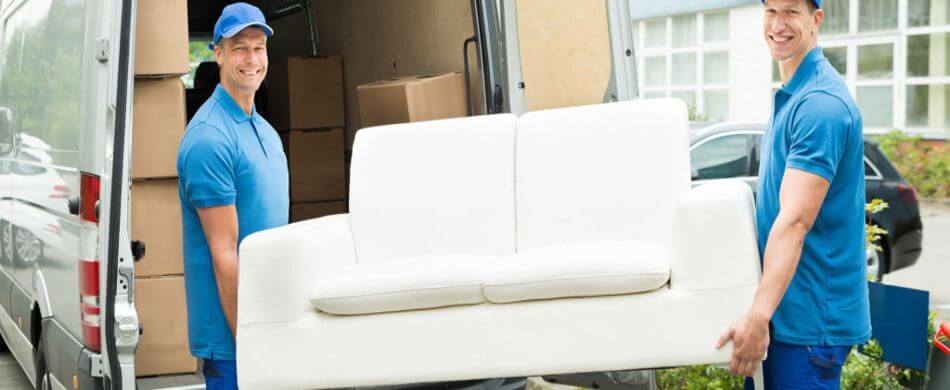 How we Operate our

Transportation from Dublin to London Service
Upon booking your removal job, we will require a deposit to assist with the variety of expenses needed to carry out your relocation. Typically, ferry booking, diesel costs, and toll charges are no exception.
Our fleet of vans operates on the Dublin to London or UK to Ireland route on a weekly basis, so it's easy for you to schedule when you want your items relocated.
We are not just restricted to Dublin and London only, we also cover all areas and cities within Ireland including Northern Ireland. Also, we can relocate your items from any major city in the UK.
So, give us a call today so we can discuss your requirement: +447768 257 263.
Our team of removal specialists is readily available to assist you with loading and unloading your belongings from the van. 
Where we Operate our I

nternational removals Dublin to other cities In the UK
We cover the entire United Kingdom and the Republic of Ireland including all removals to Northern Ireland.
Here are some areas we cover with our moving company Dublin to
| | |
| --- | --- |
| Birmingham | Sligo |
| Bedworth | Limerick |
| Holyhead | Roscommon |
| Inverness | Cork |
| Kingston | Galway |
| Kenilworth | Donegal |
| Kent | Kilkenny |
| Kingston | Longford |
| Manchester | Mayo |
| Nuneaton | Waterford |
| Newcastle | Tipperary |
| Northampton | Wicklow |
| Southampton | Dún Laoghaire-Rathdown |
| Stratford upon Avon | Carlow |
| Warwickshire | Laois |
| Yorkshire | Kerry |
| Aberdeen | Meath |
| Manchester | Offaly |
Whatever you intend to relocate; whether it's household furniture or an entire house or office move, Godwin's Removals can carry out your removals to Ireland from the UK or to England from Dublin with ease.
Our fleet of vans operates the London and Irish routes on a weekly basis. You are guaranteed a spot with our removal specialist whether you want a part load or fully dedicated transportation into the UK or Ireland.
Get a quote from us today so we can arrange your removals today. 
When we Operate our

International removals Dublin & London
Godwin's Removal Service operates from:
Monday – Friday: 24 Hours

Saturday – Sunday: Open
Our Rates & Charges for

Removals Between London & Dublin
Our rates and quotes are competitive. We strive to be the cheapest removal service to Ireland or the United Kingdom.
And, our price promise remains, if you find a cheaper quote elsewhere, contact us and we will attempt to beat it.
So, for a quick quote, give us a call today at 07768 257 263 or, alternatively, complete our quote form to get a quick quote today. 
What to Expect from Our Services
As a dependable international removals Dublin to UK specialist, moving to the UK from Ireland on a weekly basis, hundreds of homeowners moving from the UK to Ireland rely on and trust us wholeheartedly to deliver their prized possessions to their various destinations on the date and time agreed.
With several years of experience, Godwins Removals can assure you of delivering your items of furniture and goods in an orderly, punctual and meticulous manner.
Perhaps, that's why hundreds of satisfied customers make us their top choice for their Dublin to London Removals.
Godwins Removals always strive to meet the expectations of their valuable customers nationwide by safeguarding any possible unforeseen circumstances that could jeopardize the trust and integrity our customers place in us even when such fault is not from their end.
Our Full Load and Part Load Removals UK to Ireland Service
There are two major types of removals on offer to clients:
Full Load Removals from the UK to Ireland

and, Part Load UK to Ireland Removals
Full Load Removal Service to Dublin & London
Godwins International Removals to Dublin offers a dedicated removal service to clients relocating all their personal possessions to Ireland from any part of the UK. Typically, full house removal the UK to Ireland.
This service is suited for clients looking for a full house move. Having a substantial amount of items qualifies you for a dedicated service.
For instance, relocating a full 2 – 5 bedroom flat/ house would require a dedicated removal service whereby just your items alone will be loaded into our vehicles.
Due to the nature of work and the amount of time involved in loading and offloading the items, a full load removal service can be pretty expensive in comparison to a part load removal service.
As a result, we always advise our clients to have a fixed budget in mind when planning a full-load removal service.
Also, discard items of less importance and can also be easily replaced after moving. This should make your load a lot lighter and more inexpensive.
Part Load Removals UK to Ireland Service
Part load removal service on the other hand provides an economical and convenient way to relocate a few limited items per customer.
This means your items will be combined with that of other customers when transporting them to their various destinations.
Our Part load removals Dublin to London service is a lot cheaper than the full load removal service because of the fewer amount of items involved.
Lesser time to load and offload your items, Less manpower needed to load and offload the items and overall all make it a more convenient and best way to transport furniture removals from Dublin to London, boxes and other items quickly. 
What other Services do we Provide?
As a reputable European relocation company, providing removals to Ireland from London, Godwins Removals also conducts:
Removals from Dublin to the UK

Removals from Dublin to Spain

Removals from Glasgow to Dublin
And if there is any destination you intend to move to not mentioned on our website, please feel free to contact us at 07768 257 263 so we can get you a quick quote for the location. 
Some of Our Customer Reviews & Testimonials



Our Removals London to Dublin Ireland Route: