Removals to Ireland & UK?

Get A Cheap Quote


(07768 257 263) For All Your Removals To Ireland: Belfast & Dublin.

Important Things to consider Before Booking our Removals to Ireland Service
Top Reasons to use Godwins Man and Van Removals to Ireland, London UK
We are cheap & affordable
We offer part load or dedicated full load
We are reliable & dependable
We are professional and experienced relocation specialist
We will not disappoint you
We offer part load removals UK to Ireland
We also offer full load house removals to Ireland and England
No extra charge on seats for you to journey with us during removals
We are fully equipped with blankets, trolleys and tool boxes
We can dismantle and reassemble your furniture if need be
We are a UK removal company that does Irish removals
We can assist you packing and unpacking your belongings
We will ensure your furniture and other items are protected with our extra care
We also conduct removals Belfast to Glasgow Scotland
We will assist you in loading and off loading your belongings safely
We are fully insured. With our goods in transit and public liability insurance cover, what could go wrong? Your personal belongings are protected.
We can relocate your items even at very short (even at few hours) notice.
Who We Are
We are Godwins Removal Services, home movers call us "The UK to Ireland Removals Specialist" and we love moving from England to Northern Ireland and conducting removals to Northern Ireland from UK.
Having a fleet of vans moving from London to Belfast weekly makes it easy for our valuable customers to relocate to any city in Northern Ireland, London, as well as Mainland UK within short notice, for part load or full load and at very affordable rates.
Our removal team is trained professional removal specialist that can give you a memorable removal and relocation experience.
Are you moving to Belfast (Northern Ireland) soon? Book your removals with us today, we can also save you money off your relocation quote now – 07768 257 263.
Due to the relaxed legislation in most EU countries, moving or relocating from one country to another has never been so easy. However, it is highly recommended that you contact a relocation specialist or man and van company that offer removals to Ireland, Northern Ireland services.
The company must also be familiar with all the laws of the United Kingdom to avoid issues with customs and other law enforcement agencies.
Their utmost priority must be to ensure your valuables arrive at your chosen destination without any hitch.
Godwins removals possess the knowledge, experience, competence, and professionalism re, wired to deliver your valuable possessions to your chosen destination whilst ensuring you have a stress free relocation and added peace of mind.
Your belongings are precious to us, so you need an international relocation expert (Godwins Removals) that will handle your personal effects with a high degree of care and attention to details, that can also transport them safely over several miles (kilometers) in one piece.
Godwins Removals is a family run business, established 2012 with the sole aim of providing a unique relocation experience for home movers and we specialize in moving individuals and businesses from UK to Ireland Removals and Ireland to UK Removals.
Whatever city you are departing from; Belfast, Armagh, Derry, Lisburn, Newry, Coleraine, Antrim, Carrickfergus, Enniskillen, Omagh, Dungannon, Barbridge, removals to Dublin, London, Manchester, Newcastle, Birmingham, Southampton, Portsmouth, Wales, Liverpool, Leeds and many more, Godwins Removals is one of the best relocation companies in Ireland and UK.
We will ensure you have a stress free move or removal experience – So, contact us today! 07768 257 263.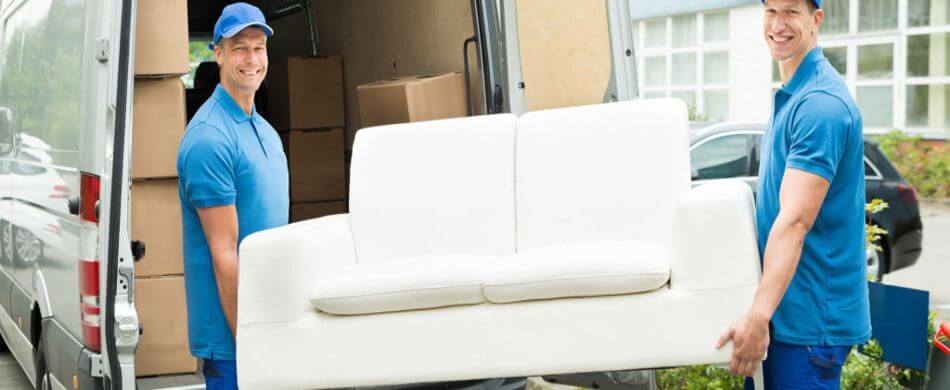 Why use Godwin's Removals for Moving to Ireland from UK?
We understand how stressful it can get – moving homes, in particular, searching for cardboard packing boxes around, endless days of wrapping and packing (then you realize you have more item than you ever anticipated), lifting heavy furniture and moving them from one place to another. It is a lot worse when you have no one to assist you in the lifting and dragging.
In addition to all these, then comes the added financial strain that can come with moving homes. "Trust me it ain't easy"
But Godwin's Removals is here to help. We are also here to alleviate the stress. Take advantage of our wrapping and packing services where we bring along all the packing materials needed to wrap, protect and package your prized possession carefully to avoid and prevent scuff, scratches, and damage on your most fragile possessions (TV, glassware, picture frames etc).
Packing materials we provide include but not limited to; bubble wraps, packing boxes, tapes, protectors, blankets and more. Also with our heavy duty pallet trucks, we're abel to pick up and deliver pallets.
So, call us today so we can discuss your house removals Northern Ireland to England relocation – 07768 257 263.
We are the top choice for home movers because we provide a hands-on approach towards moving your items, as 'we love to get our hands dirty on the job – lifting, loading and offloading, in and out of the vehicle'. Our team of professional movers is trained to handle even your most fragile items of furniture with due care and attention.
Competitive prices are another great reason we are a top choice for people moving to the UK from Northern Ireland.
We offer affordable rates to our customers and if you find a cheaper quote elsewhere, contact us and we would attempt to beat it thereby giving you even cheaper prices.
We are also reliable and dependable. You can count on us at any time to carry out your Removals. Our operating times are Monday – Saturday; 24 hours but closed on Sundays.
We are not just limited to a man and a van, we can also provide more vans and more manpower, depending on your specification and requirements. More men do get the job done quicker though, but slightly more expensive.
Having been in the removal business for over 10 years, we are confident that our years of training and skill acquired will be of great benefit to you our valued customer.
So, call us today so we can arrange your removals Belfast to England – 07768 257 263.
What We Do
Our primary objective is to relocate our valuable clients to the chosen destination of their choice within Northern Ireland and the United Kingdom in one piece.
We will also assist you in loading (arranging) your personal effects in the van and also offloading them upon arrival.
And if your furniture cannot fit through the doors, we always carry our tools along – to dismantle and reassemble again at the destination. Or if you have just purchased some furniture but have no clue about DIY, Godwins Removals can assemble them for you. Contact us to find out more.
We do also offer a short-term storage solution as well – especially, during emergency situations.

How We Operate
Upon booking and confirming your removal date and time with us over the phone or through filling out our online quote request form, we shall now begin to compare ferry quotes from our panel of ferry services which depart from Liverpool or Bootle in Wales.
We compare these ferry quotes to get the cheapest ticket possible for or before the date of the removals. On the long run, you will end up saving more money on the overall removal trip.
After booking and confirming the ferry ticket, our removal specialists would then visit the pickup address couple of hours before the ferry sails.
We shall load up the Luton van and then begin to commence our journey. please be advised, loading can take up to 2 hours or less. It would depend on the amount of content we are loading, and also, the distance of the vehicle from the house or flat.
You can benefit from our part load Removals UK to Ireland. The smaller your belongings, the lesser the loading time and the cheaper your removal quote.
Our point of departure will depend on the ferry we book. Different ferry operators use different routes.
Sailing time can vary; anywhere between 2 – 8 hour journey time, depending on the ferry operator.
Upon arrival at your delivery address, we will then carefully offload your items one after the other.
Nothing excites us more than to see the smiles on the faces of our clients as they settle in their new homes.
So, book your removals to Belfast with us today so we can put a smile on your face.
Where We Operate (UK to Ireland Removals)
Godwins Removals operates in the entire UK, Northern Ireland, Republic of Ireland and Europe.
Apart from moving to England, Belfast and all other cities in the UK and Ireland, we also operate in most cities of Europe like France, Belgium, Netherlands, Sweden, Germany and many more.
Contact us for a quote for any other countries that have not been mentioned here.
Distance is no barrier to the areas we cover. We offer:
Removals to Northern Ireland
Removals London to Northern Ireland
Removals Belfast to London
Removals Belfast to Scotland
When We Operate
Our operating hours are:
Mondays – Saturday: 24 hours
Sundays: Closed
Furthermore, we operate in all months of the year – January through to December.
Contact us today so we can discuss your removal requirements.
Our Rates
Our price guarantee promise means that if you find any quote cheaper than ours for moving to Belfast from England or moving to London from Ireland, contact us and we will attempt to beat the quote.
Our rates and quotes for our removals to Belfast services are competitive and very affordable. They are inexpensive and reasonable to enable you to save on your removals to Northern Ireland or London.
So, Contact us today and join hundreds of our happy and satisfied customers.
What to Expect from Godwin's Removals to Belfast
Godwin's Removals is fully committed to offering you the best removal service experience possible and at the most affordable rate. Whether you're moving from UK to Ireland or moving to Ireland from UK, we will ensure that you have the best relocation experience possible.
Our staffs are removal specialists. They are thoroughly trained to handle your possessions with due care and attention.
We completely understand how stressful moving homes can easily become – cumbersome and stressful, especially, having to move between UK and Belfast Ireland. Our job is to alleviate the stress by taking all the burden off your shoulders.
Share any of these below and get 5% discount off your removals to Ireland today! 🙂
Our Removals to Ireland Routes:
Reviews & Testimonials
London – London to Manchester
He is a great guy. He was very helpful and kind.
Lewisham London – Access Storage Charlton – Belfast Ireland
Amazing service by Godwin. On time, removed items in 1 hr and went extra mile to move stuff to bin as well
Balbriggan Dublin – Cork Ireland
Fast, reliable and fair pricing. Excellent communication throughout, made the move easier. Very careful with our stuff when loading, driving and unloading them. Great service, and highly recommend!
Upper Wimpole Street London W1G – Clarion Quay Dublin 1
We used Godwins for a short notice move of furniture from London city centre to Dublin City centre. They organised a trip just for us – normally movers schedule a few jobs for the same trip. This meant that the job was much more expensive than we have paid before. However the service was excellent and we would recommend Godwins again.
Godwins helped me out in the home removal from London to Dublin. Very good people offer reasonable price and great service, which make everything easier. I don't need to fill in 50 questions about the items I need to move at other home removal companies. I don't need to book one week before. Godwins just simply asked gave me a quote based on the number of my bedroom and arranged the home removal service on the next day. When the ferry overbooked, they even offer to keep my belongs for one week and made sure I could check out on time. A million thanks!