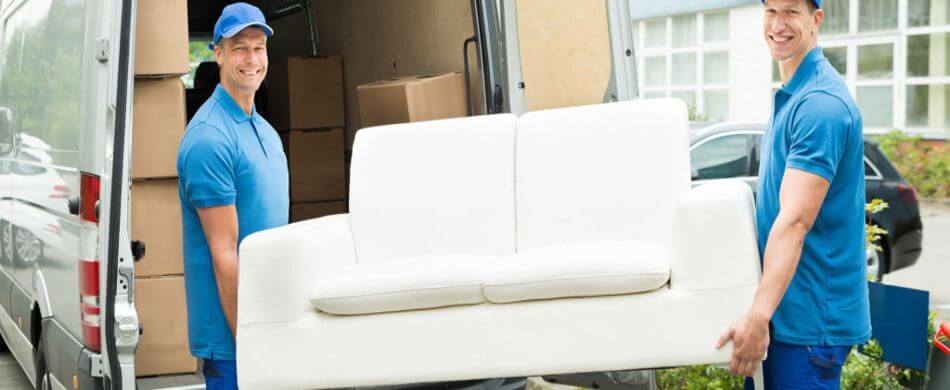 Book Man and Van London to Birmingham Removals – 07768 257 263
If you're looking for a man and van London to Birmingham for moving from London to Birmingham or Birmingham to London at a very affordable rate, you have arrived at the right place.
We are a trustworthy and dependable removal company that will not disappoint you. We know and understand how tedious and stressful moving homes can be, especially when you've not managed to secure a reliable company for moving from London to Birmingham.
Who We Are: We are Godwins Man with Van London & Birmingham Removals Specialist
Godwins Removals offers a professional man and van London to Birmingham removal service every week. Although we operate a man and van service to Birmingham, we also extend our services to other areas in the Mainland, typically, Manchester, Coventry, Liverpool, Wales, Nottingham, Leicester, Sheffield, Oxford, Bristol, and a host of other areas.
In order to conduct each removal effectively, Godwins Removals have invested in the training of their removal specialists to ensure that your goods and possessions are handled with all due care and attention by our removals London to Birmingham team.
Also, we are fully equipped to carry out your removals effectively; with blankets to cushion your fragile and delicate items like plasma TV, glass cabinets and so on, Trolleys to move heavy boxes, bags, and all other items, tail lifts attached to our vehicles to lift heavy items in and out of the van like fridge, washing machine, cooker, and wardrobes, etc.
Godwins Removals is committed to delivering quality and professional relocation services to its customers nationwide. Our man and van London to Birmingham team can pick up your items from any location and deliver them to Birmingham and vice versa.
Whatever day of the week you decide to carry out your removals to Birmingham, we are always available to move you. Give us a call today so we can arrange your removals – 07768 257 263
Top Reasons People Use Godwins Removals To London From Birmingham
These are some of the few reasons Godwins Removals is a top choice for individuals and businesses looking to relocate their belongings and office equipment to London from Birmingham or to Birmingham from all areas in the UK and Europe.
We are affordable and our quotes and prices are competitive

We are reliable and dependable – trusted by thousands of home movers

We are professional and experienced relocation specialists

We offer both part load and full dedicated removals to Birmingham and London

We are fully insured and your possessions are covered

Our removal specialists will assist you in loading and offloading

We carry out dismantling and reassembling of your furniture if need be

We offer packing services – contact us to discuss your requirements
We come fully equipped; blankets, sack trucks with trolleys and even toolboxes and pallet trucks

We will offer you free seats to ride with us during your removal

We will ensure your goods and furniture reach their destination in one piece
What Can Our Van Hire Service London to Birmingham Offer You?
Our man and van London to Birmingham team is committed to offering its clients the best relocation service possible with added peace of mind to each and every valued individual customer. Our goals and objective are always to ensure that each removal carried out is completed smoothly.
We will ensure that your valuable possession reaches your intended destination in one piece. Perhaps, over the years, this is why hundreds of customers have made us the top choice for their relocation services nationwide.
As already mentioned above, Godwins Removals can offer you affordable quotes and prices for your relocation. As a matter of fact, our prices are competitive with other removal companies nationwide. And if you find a cheaper quote to Birmingham or London cheaper than ours, contact us and we will try and beat the quote, thereby saving you even more on your removals.
In terms of manpower, it's not just cheap man and van services we can offer you, we can provide more manpower depending on your specification. As you contact us, do let us know how many men and vans you require for your removals and we'll be glad to assist you.
Our Part Load Removal Service To London or Birmingham
Our man with a van service also offers a part load removal service to and from Birmingham and London. This involves also carrying other clients' items along with yours in our vehicle. It's cheaper than the fully dedicated service and perfectly ideal for individuals not relocating much stuff.
The only downside is that you need to be flexible on the date of your intended removal to accommodate other clients moving to a similar destination as you. Contact us today to know more – 07768 257 263. Alternatively, Fill up our quote request form and a member of our staff will contact you shortly.

Our Removal companies from London to Birmingham Operations
All removal companies operate differently, but Godwins Removals operate solely to ensure a great removal customer experience for individuals and businesses looking to relocate their furniture and equipment.
Distance is no barrier to the level of service our man and van specialists offer to clients. Godwins Man And Van London To Birmingham Removals go far and wide to ensure the level of customer satisfaction is attained on all removal jobs we engage with. Our operations are not just limited to London and Birmingham alone, it spans all across the United Kingdom and Europe.
Our vehicles are large so they can accommodate your belongings in one go (depending on the number of possessions you're carrying). However, in certain circumstances whereby your items are a lot more than anticipated, we might need to arrange a second trip or a second van (whichever scenario applies to your situation).
Our man and van Birmingham to London service usually operate on the London – Birmingham route on a weekly basis, thus enabling customers the opportunity to book their removals on days that suit them (completely Hasslefree).
Why Use Our Service For Moving from Birmingham to London?
Hundreds of businesses and individuals depend and rely on Godwins Removals services as their number one choice for removals or relocation nationwide. And we are glad to be the number one choice of these valuable customers we do everything within our power to ensure they are happy and satisfied with our efforts.
So, join our hundreds of happy customers today! Get a free quote for your removals today – 07768 257 263.
Another great reason you should try our removal service is that you feel at home dealing with us (a professional removal company). Your goods and furniture are protected against damages from our insurers.
When Does Our Man and Van London to Birmingham Service Operate?
Godwins Removals operates daily, weekly, and monthly. Our removal specialists are always on the road helping individuals and businesses relocate their household furniture and other items.
Our regular schedule would look like this:
Monday – Friday: 24 hours

Saturday – Sunday: Open
So give us a call today so we can discuss your removal need for London to Birmingham. Our removal specialist is waiting to answer your query.
Our Rate for Van Hire London to Birmingham
One peculiar question often asked by individuals looking to move their belongings to Birmingham is often:'can this removal company saves me money on my removals'? Yes! we can save you money on your relocation to Birmingham or London.
Our rates and quotes are easily affordable to everyone from all works of life. They are also competitive in line with other removal companies and can be even cheaper in most cases.
But if you find any quote cheaper than ours, contact us and we will attempt to beat it thereby saving you even more on your removals.
If you intend to move from Birmingham to London, Get a free quote from us today – 07768 257 263 and save money with our removals London to Birmingham removals.
Our Removals London to Birmingham Route
Our route will take us anywhere between two hours and three hours to reach our destination in Birmingham from London. We also operate from Birmingham to London. So, give us a call today for a quick quote and to discuss your removals.
Our Reviews And Testimonials For This Route
---