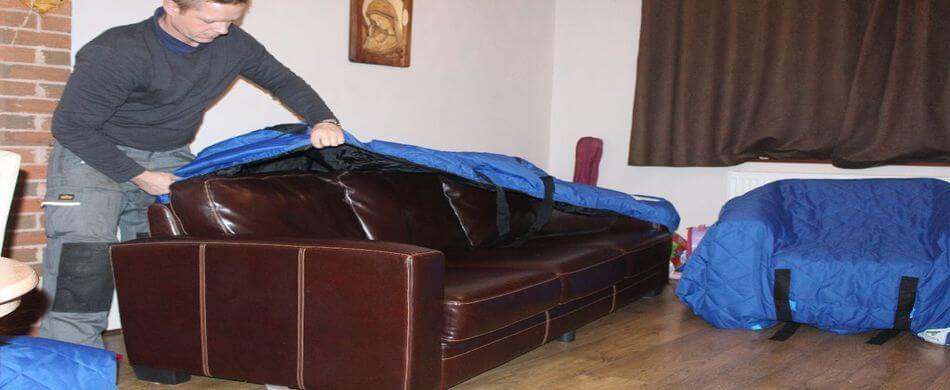 Important tips to note and understand before setting up a removal company, including…
The UK enjoys a massive boom from the man with a van relocation service sector. Since it is a convenient technique to move valuables and furniture from one location to another, individuals tend to opt for hiring such services (Godwins removals) rather than undertaking this Himalayan task on their own.
In actual fact, in the majority of instances, utilizing the services of a man and van can be a lot cheaper than using hiring a van then incurring other hidden charges like labour and diesel costs. The rising demand for the Man and Van service has made it a popular industry for a solo business.
A comprehensive website is an ideal way to showcase and promote all services offered by a successful business. This article will assist you in making such a website.

1. Understand your Industry.
Some individuals mistake the Man and Van service with courier service work, that specializes in dispatching packages to corporate addresses. However, the man with a van relocation firm is often engaged with the removal of furniture content from homes and offices addresses only. Deliveries are conducted occasionally, only in and around domestic areas.
Do a little research into existing markets to find any ample of opportunity with price quotes, services rendered and location in which you can take a good opportunity of – especially when you understand the nature of service your hired man and van will undertake.

2. Find the perfect van.
The type of van you select says a lot about your business, therefore, endeavor to get the right van. Luton box vans are now the most commonly used models employed for delivering possessions throughout the residential sector. You can choose to either buy one new or perhaps second hand, but whatever the option you choose, it is far better to purchase it outright than go for a lease. Settle for the right van that meets the expectation of your clients.
Transit-style vans are more suited for courier work, whereas a normal van with or without a tail will work fine for domestic transportation. The following details should be inscribed on the body of your vehicle: company logo, name, contact number, and email to facilitate the self-promotion of your business which helps it to a very good start.

3. Utilise numerous details when setting up your website.
A major form of business advertisement is through your website which should be detailed and enable the convenience of your customers to obtain all relevant information needed to book your services for the removal jobs. Give needed details about your vehicle and the level of services you render. Ensure your website accurately displays the times of operation, prices and time for each job.
Add pictures of your van, yourself, and any other employees to help your customers get to know your company.

4. Quote competitive prices.
Also, ensure that packages and level of service rendered are clearly stated on your website – it must include prices as well. Offer competitive rates to customers, this helps them trust you more on prices. Prices and good value for money should not be less than those offered by more established brands so as to give your company a competitive advantage.

Your company website should stand out from the rest of the websites in your industry, just as your company and the services it provides stand out. Professional web design specialists are readily available to assist you with your website design to whatever specification you desire.
Take your time and look around for a good site creator and using their help, design an attractive home page. Due attention and scrutiny must be paid to your websites' navigation, these enable your customer to easily find what they're looking for.

6. Promote your site.
The website can now go live once the essentials have been completed. Get some flyers and business cards printed and distributed to the members of the public. Excellent places to paste your flyers and business cards for your business to be noticed are locations like supermarkets, shop windows, train stations, and furniture shops. Your man and van business can also be listed online for a minute fee.

7. Customer reviews are vital. Get customer reviews.
You can start to build up trust and confidence with your potential customers by adding previous reviews and testimonials of your previous jobs on your website. Customer reviews are great ways to convince your potential customers as they look towards the experience of others, so, the more testimonials placed on your site, the better they convert.
Listen and make the necessary corrections on any negative customer complaints you receive and always post positive reviews to your website to help new customers decide on your service.

8. An online booking form must be on your website.
Your customer's convenience should take top priority. That is why an online booking system is a convenient means for them to utilize your service even in their place of work. Also, helps you keep up to date with your website through the regular emails you receive through the site.
A schedule can also be added with an online form to your website, which would enable your customers to identify your availability.
For anyone scouring the web for typical samples of removal online websites made up of similar techniques click: plasticstorageboxes. Experience is the best teacher they say. Begin a relocation business today and be free from the normal job search.
Posted by

Godwin Banks

Posted in

Uncategorized
Oct, 02, 2018
Comments Off

on How To Set Up A Transportation Business In 8 Easy Steps