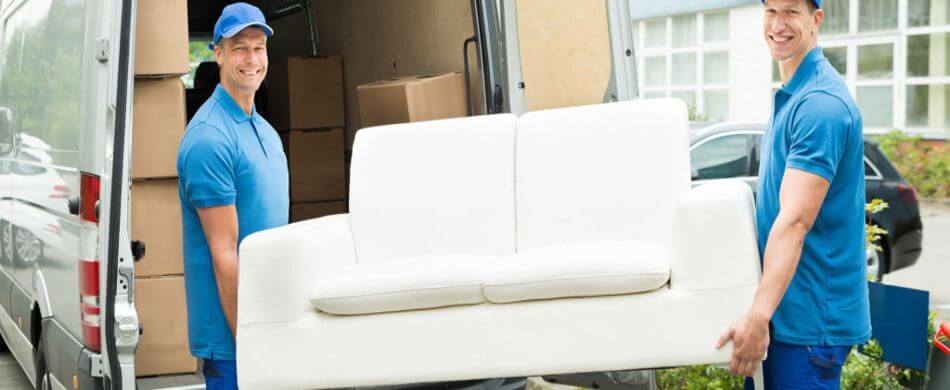 Book Godwins Removals

Rugby &

Coventry

: 07768 257 263
Godwins Removal Rugby

Coventry

Team Provides Good Quality Service
When evaluating the quality of service, there are several qualities to consider in Company Removals Rugby Coventry.
Firstly, it is important to compare the experience and reputation of different companies and how they've accomplished previous house removals in Rugby.
Having a reliable and trustworthy removals company is essential, as you want to make sure that your possessions will be safely moved and stored.
It is also important to look for a company that is professional and friendly in its approach. This means that they should be willing to answer questions, provide advice, and be accommodating to your needs.
Additionally, it is important to check their reviews to ensure that they offer a high-quality service.
Lastly, it is important to compare the prices of different companies to ensure that you are getting the best value for your money.
By considering these factors, you will be able to ensure that you receive the best quality removals service.
Reasons why People use Godwins Removal Rugby Coventry
What benefits can be gained by using Godwins Removals company? In order words, what is in it for you – our valued customer?
A fast and free quotation for your removal, great prices, and fantastic customer reviews.

Conveniently located locally and offers a range of removals and storage services local to Rugby, Coventry, and the surrounding areas.

We are affordable and our quotes and prices are competitive

We are reliable and dependable – trusted by thousands of home movers

We are professional and experienced relocation specialists

We offer both part load and full dedicated removals to Coventry and London

We are fully insured and your possessions are covered

Our removal specialists will assist you in loading and offloading

We carry out dismantling and reassembling of your furniture if need be

We offer packing services – contact us to discuss your requirements
We come fully equipped; blankets, sack trucks with trolleys, and even toolboxes and pallet trucks

We can offer you free seats to ride with us during your removal

We will ensure your goods and furniture reach their destination in one piece

We are flexible with our customers.

Fast and reliable removals and storage services.

Years of experience in moving, furniture removals, and storage services.
What is the Average Cost of Removal Services in Rugby and Coventry?
What is the price range for Rugby Removals Coventry services?
The price for house removals in Rugby can vary widely depending on a number of factors, typically; the type of service required, how much stuff you're moving, how much manpower is required, the distance at pick up to the delivery address, what floor you are moving from or to, is there lift or not, is it a local or international move, and other consideration.
Be rest assured, whatever your removal needs, Godwins Removals Rugby Coventry will always provide a competitive quote for you. You don't have to break the bank to do your removals.
So, give us a call today to arrange your removals from Rugby Coventry – 07768 257 263
Godwins Removals Rugby & Coventry Offers High Professionalism and Courtesy
Choosing the right removal company for relocation in Rugby can be a daunting task. With so many options available, it's important to find a company that can provide professional and courteous service.
Godwins Removals Rugby is a family-run business that is known for its professional service and courtesy.
This high level of respect and punctuality sets the company apart from its competitors, providing customers with the assurance that their move will be handled with the utmost care.
The company's highly-trained man and van rugby team will make sure that the relocation process runs smoothly from start to finish.
Furthermore, Godwins Rugby movers may offer a surveyor to visit the home or premises to ensure that all requirements are met, as well as offer a comprehensive quote and move plan. With the promise to always "remove the stress" of your relocation,
Godwins Rugby Removals' professionalism and courtesy are sure to make it an attractive choice for customers looking for a reliable house removals rugby.

Godwins Removals in Rugby and Coventry also Provides good Customer Service
When choosing a removal company Warwickshire Rugby for a move, it is important to consider customer service. There are a few things to compare and contrast when assessing the customer service of potential removal companies in Warwickshire.
First, it is important to consider the reviews of the company. Reading customer reviews can provide a good understanding of how the company operates and how its services are viewed by previous customers.
Additionally, it is important to consider the level of communication offered by the company. A reliable removal Rugby company should have a friendly and professional approach and be able to provide helpful advice and tips for moving.
Moreover, it is important to consider the services offered by the companies. These could include packing, storage, and removals. Lastly, it is important to consider the price of the services offered.
It is important to find a removal company that can provide a fast, reliable, and quality service at an affordable price.
When choosing a removal company Rugby for a move, it is important to compare and contrast the customer service considerations of different companies.
This includes reading reviews, examining the level of communication, assessing the services offered, and considering the price of the services.
Our Removal Specialists in Rugby and Coventry come with Experience and Knowledge
When choosing a removal company for your move, it is important to look for a company with experience and a high level of expertise.
Removal companies Rugby that operates in Rugby can offer you the best quality service due to their familiarity with the local area and their knowledge of the best routes for moving. They should also have a friendly and professional approach, tailored to your needs.
Additionally, you should look for a company that has a good reputation, as evidenced by reviews from previous customers. It is important to make sure that the company is reliable and has a good track record of providing a safe, efficient, and stress-free move.
Furthermore, you should look for a company that has the correct equipment and personnel to carry out the move, such as the right vans, packing materials, and experienced, professional staff.
Ultimately, when searching through removal companies Warwickshire or a removal company Rugby for your move, you should look for one that provides a quality service, with experienced and knowledgeable personnel, tailored to your needs, and that has a good reputation and track record.
A Vast Range of Removal Services we Provide
Godwins Removals in Rugby offers a range of services to help make your move as stress-free as possible, including domestic and commercial removals, packing materials and services, long-distance and local removals, and storage solutions.
Our professional and reliable team will ensure that your possessions arrive safely and on time and that all items are packed securely for transportation.
Our removal Companies Rugby also provide additional services such as furniture removals, piano removals, a man with a van rugby, house clearance, and international removals. With so many years of experience in moving and storage services, you can be sure that we will make your move a successful one.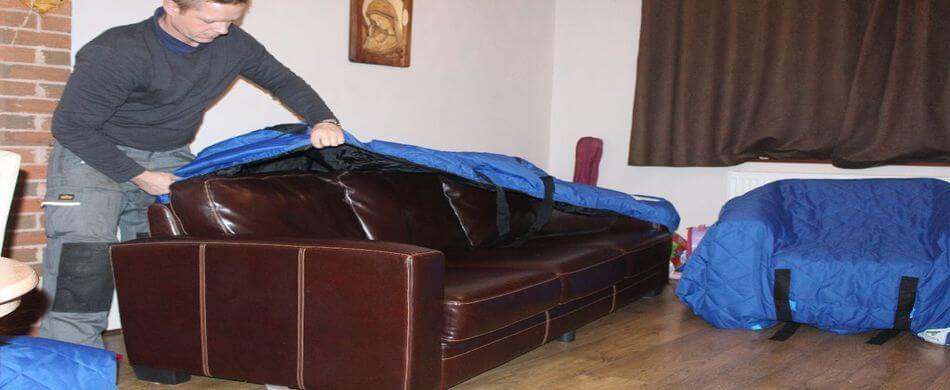 A Variety of Removal vehicles for all Sizes of Removals in Rugby Coventry
Godwins Removals Rugby is one of the most sorts after removal companies Warwickshire and we offer a variety of vehicles for your removals and storage needs. With our removal company Warwickshire Rugby, Our fleet of vans includes small closed vans for transporting a piece of furniture or two, as well as bigger Luton vans and trucks for bigger house removals.
In addition, we also provide storage facilities for rent for home or office furniture. we provide our valued customers with reliable and efficient removal service, with a range of services including furniture removals, piano removals, and house clearance, house removals Rugby
Godwins Removals Rugby & Coventry is Built on a Solid Reputation
Over the years, we have maintained our service upon the saying that goes,
A good name is better than riches.
Reputation is important as it reflects the quality of the service provided by the company and is an indication of its reliability, trustworthiness, and professionalism.
A good reputation also reflects the company's ability to handle any issues that may arise during the move, as well as their ability to provide a safe and secure environment for your belongings.
Check out our positive reviews and testimonials today!
What Areas Does Our Rugby Removal Company Cover?
Our removal companies in Rugby and throughout Warwickshire cover all areas in Rugby, Coventry, and Warwickshire neighborhood.
From these local areas, we can also pick up and deliver to all locations in the UK like London, Southampton, Manchester, Wales, Scotland, Aberdeen, Ireland, and also furniture and household goods shipping to many other EU countries.
So, whatever location you're moving from or delivering to, get a cheap quote from us today! 07768 257 263.
Do our Rugby Movers Provide Storage Services?
Yes, our man and van rugby removal company does provide storage services in and all around Coventry.
Should we be out of space, there are so many other storage facilities we have partnership agreements with that can store your items.
Things to Consider when Choosing a

Removal Company in Warwickshire Rugby
When choosing a removal company to help with your move to or from Rugby, there are a few things to consider. Firstly, it is important to look for removal companies that offer competitive prices and reliable services.
When comparing removal firms in Rugby, it is also important to take into account their customer reviews and the range of services they offer.
For instance, some companies may provide additional services such as packing and storage, while others may only offer transport.
Look for companies that have a good track record and make sure to check for any additional costs. Ultimately, it is important to choose a removal company that offers the services you need, at a price that is within your budget.
Customer Reviews and Testimonials for Our Removal Company in Rugby & Coventry