M
oving house is often regarded as one of the most stressful life events, and last minute removals can certainly amplify that stress if not done methodically.
But fear not! Godwins Removals is here to help you navigate the world of short-notice relocations without breaking the bank.
In this post, we'll explore factors that contribute to higher costs during peak moving seasons and discuss tips on how to save money on urgent jobs.
From comparing quotes from multiple last minute removals to considering alternative DIY options, we've got you covered.
L
True Cost of Last Minute Removals
ast-minute removals can be shockingly expensive due to various factors, such as peak moving seasons, additional fees for urgent jobs, and the need for faster delivery options.
To avoid the higher cost of your relocation, we advise that you book and secure your removals well in advance.
High Cost For Last Minute Removals
There are various factors that can lead to increased costs for last-minute removals, making it important to be aware of them before planning your move. Some of these factors include:
The urgency of the job: As you require a quick response from the removal company, they may charge a premium for short-notice bookings or weekend moves.

Limited availability: Due to high demand, especially during peak moving seasons, there might be limited options for last-minute removals which can result in higher prices.

Additional staff and resources: To accommodate your last-minute request, some companies may need to allocate extra manpower or equipment, causing an increase in cost.

Distance and location: Longer distances between your old and new homes will generally result in higher costs as more fuel and time will be needed for the move.

Size and weight of belongings: The volume and weight of your items that need moving can also affect pricing as larger or heavier items often require special handling or vehicles.

Packing service & materials: Professional packing service or materials such as bubble wrap, boxes, and tape can add extra expense to your overall moving house cost.

Insurance costs: Moving house on short notice may also require additional insurance coverage, adding to the total price.

Storage requirements: If you need storage solutions during your move due to timing issues or unexpected delays, this will also contribute to the overall cost.
Being aware of these factors can help you manage your expectations when it comes to finalising a last-minute removal deal while avoiding any unpleasant financial surprises on a moving day!
WHY QUOTES SURGE DURING LAST MINUTE REMOVALS?
Peak moving seasons, which typically fall between May and September, often see a surge in removal prices as demand increases.
As many individuals and families prefer to move during the warmer months when the workloads of people are lighter or children are on school holidays, removal companies experience an influx of requests for their services.
During these busy periods, last-minute bookings can be even more expensive due to the limited availability of movers or short-notice requirements.
For example, booking a moving service in less than one week's time may incur an urgent job surcharge, adding further costs to your already tight budget.
Additionally, other factors, such as convenience charges for weekend moves, could negatively impact your wallet during peak seasons.
Additional Fees for Last Minute Removals
Unexpected moving situations can leave us with no choice but to seek urgent removal services.
Unfortunately, this often comes with additional fees that can add to the overall cost of last-minute removals.
For instance, you may find yourself paying a premium fee if the movers are required to work beyond their regular hours or during weekends and holidays due to your urgency.
The key here is understanding how these fees work before committing. Inquire about any potential extra costs when discussing your move with the company representative.
This will help you avoid unwanted surprises and make informed decisions on which last minute removal solution would be best suited for both your needs and budget constraints.
Save Money on Last Minute Removals from Moving Companies
To save money on last-minute removals, start by planning ahead as much as possible, making a detailed list of your belongings, and selling or donating any unwanted items to other people.
In addition, adhering to the following tips below can also ensure you save big on your last-minute removals.
Plan ahead as much as possible to avoid Last Minute Removal costs
A
s someone who has experienced the stress of last-minute removals, I cannot emphasise enough how important it is to plan ahead as much as possible.
One way to start planning early is by making a comprehensive list of all your belongings and prioritising them based on what you need in your new home.
This will not only help you pack efficiently but also allow you to assess if there are items that can be sold or donated beforehand, reducing the volume of things that need moving.
Additionally, try getting quotes from multiple removal companies well in advance so that you can compare prices and services offered, ensuring that you get the best deal for your budget while still keeping quality in mind.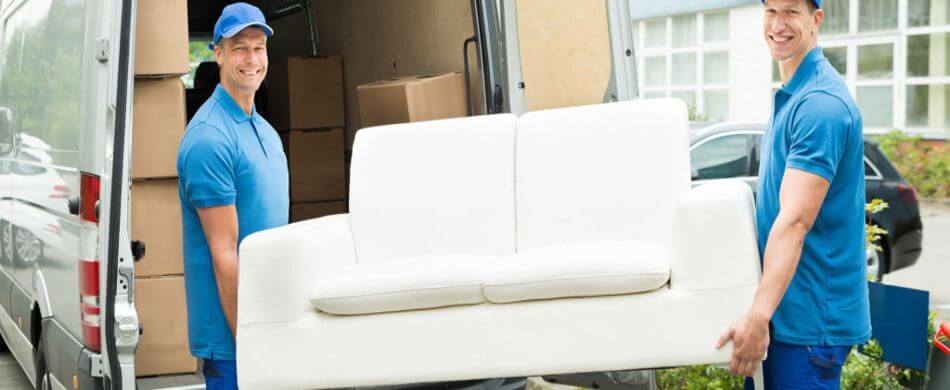 Make a List of your Belongings Before Your Last Minute Removals
One of the essential tips for saving money on last-minute removals is to make a detailed list of your belongings.
This step might seem tedious, but it can help you avoid costly mistakes and ensure that nothing gets left behind.
Start by going through every room in your home and writing down everything you want to take with you, from furniture and appliances to clothes and personal items.
Once you have a complete inventory, categorise each item according to its fragility or importance.
You may also want to label boxes or bags with their contents so that movers can handle them properly during transit.
Sell or Donate Unwanted Items before Carrying out Last Minute Removals
As I mentioned earlier, one of the ways to save money on last-minute removals is by getting rid of unwanted items. Here are some options to consider:
Sell items online: Websites like eBay, Gumtree, and Facebook Marketplace are great places to sell items you no longer need.
Take photos of your items, write detailed descriptions, and set a reasonable price.
Organise a garage sale: If you have many things to sell, hosting a garage sale can be an effective way to declutter while also making money.
Spread the word through social media and flyers in your neighbourhood.
Donate unwanted items: Consider donating clothes, books, or furniture that are still in good condition to a charity shop. You'll not only get rid of clutter but also do some good.

Dispose of responsibly: For broken or unusable items, recycle or dispose of them responsibly rather than throw them out in the trash.
By getting rid of unnecessary items before moving day, you'll have less stuff to pack and transport, which can ultimately save you time and money.
Compare last minute Removals Quote from Movers
One of the best ways to save money on last-minute removals is by comparing quotes from multiple removal companies.
Don't settle for the first quote you receive, as it may not be the most affordable or comprehensive package available.
When comparing the quotes, pay close attention to what's included in each package. Some companies may offer lower prices but only provide minimal services, leaving you with additional costs that could make your move more expensive in the long run.
On the other hand, a higher-priced option might include everything you need without any hidden fees.
Consider Alternative DIY Options to last minute removals
If you're looking to save money on last-minute removals, one of the best options is to consider doing it yourself.
DIY moving can be a great way to cut costs and ensure that everything is done exactly how you want it.
Of course, DIY moving does require some careful planning and work on your part. You'll need to find a suitable vehicle for transporting your belongings and be prepared to do all the heavy lifting yourself, so it's not ideal for everyone.
However, if you're willing to put in the effort, there are plenty of advantages: no scheduling conflicts with movers or unexpected extra fees; total control over packing methodology; flexibility on changes mid-process as you don't have firm commitments from service providers; and more autonomy in furniture disassembly/assembly tasks according to personal preferences.

Choose a Reliable and Affordable Last minute Removals Company
When it comes to choosing a reliable and affordable moving company for your last-minute removal, it's important to do your research by checking their accreditations and reviews, researching their customer satisfaction record, and asking for written estimates so you can negotiate the best price.
Check for Accreditations and Reviews for last minute Removals
One of the essential steps in finding a reliable and affordable moving company for last-minute removals is to check for accreditations and reviews.
Accreditation ensures that the moving company meets specified standards and has undergone regulatory checks.
Furthermore, online reviews can give you insight into the quality of service a removal company provides.
Check websites like Yelp, Trustpilot, or Google Reviews to read what previous customers think about their experiences with different firms.
Research Track Record and Customer Satisfaction from last minute removers
When looking for a reliable and affordable moving company for last-minute removals, one of the most important things to consider is their track record and customer satisfaction.
A good place to start is by checking the company's accreditations and reviews online.
It's also helpful to research the company's history and reputation within the industry. You can check if they have received any awards or recognition, as well as their experience in dealing with last-minute removals specifically.
Ask for a Written Estimate And Negotiate the Best Price for your last minute Removals
One crucial step in saving money on last-minute removals is asking for written estimates from several companies and negotiating the best price.
It's essential to ask for a detailed breakdown of the costs, such as hourly rates and charges for additional services like packing and unpacking or storage fees if needed.
This way, you can compare quotes side-by-side and ensure you are not being overcharged.
When it comes to negotiation, don't be shy about haggling with your chosen company. A good tip is to offer to pay upfront or in cash, as they may be more willing to give you a discount in return.
Remember that the cheapest isn't always the best option; it's vital to consider other factors such as customer service reputation and past customers' satisfaction levels when choosing a removal company at short notice.
Do it yourself Moving: Pros and Cons
Moving DIY has its advantages and disadvantages, as it allows you to have more control over the process but requires a lot of effort and planning.

Pros and Cons of Doing It Yourself As Against Last Minute Removals
One of the crucial decisions to make when planning a last-minute removals is whether to hire a professional removal company or do it yourself.
To help you make an informed decision, let's examine the advantages and disadvantages of carrying out a DIY move.
Advantages:Disadvantages:
Increased stress: Handling the entire removal process on your own can be overwhelming, especially during a last-minute removals.
Cost savings: By doing it yourself, you can save on labour and other fees associated with hiring a removal company.
Greater control: You'll have complete control over packing, loading, and unloading, ensuring the safety of your belongings.
Flexibility: You can work at your own pace and schedule your move according to your availability and convenience.
Customization: You can personally select the packing materials and methods to suit your specific needs and preferences.
Time-consuming: DIY moves can take longer to complete due to the lack of professional expertise and equipment.
Increased risk of damage: Without professional help, you may be more likely to damage your belongings or properties during the move.
Physical strain: Packing, lifting, and moving large or heavy items can be physically demanding and may lead to injuries.
Increased stress: Handling the entire removal process on your own can be overwhelming, especially during last-minute removals.
Considering the advantages and disadvantages of a DIY move, it's essential to weigh your options and choose what works best for your specific situation.
Keep in mind that last-minute removals can be challenging, and the right choice can make all the difference in ensuring a smooth and successful move.
Plan and Execute a Successful DIY Last minute Removals
If you are considering a DIY move, here are some tips to help you plan and execute it successfully:
Make a detailed plan of action.
- Create a timeline for the move
- Assign tasks to yourself and anyone helping you move
- Decide on the mode of transportation and book it in advance
- Purchase or rent moving house boxes, tape, packing materials, and tools
- Consider investing in a dolly or trolley to help with heavy items
- Make sure to have enough blankets or bubble wrap to protect fragile items
- Use sturdy boxes and pack them tightly to prevent damage during transit
- Label each box with its contents and which room it belongs in
- Disassemble furniture if possible to make it easier to transport
 Enlist help from friends and family.
- Ask for help with packing, loading, unloading, and unpacking
Provide food and drinks as a token of appreciation
Stay organised during transit.
- Keep important documents, such as passports, in a safe place
- Keep track of your belongings throughout the journey
- Drive safely and avoid sudden turns that may damage fragile items
By following these tips, you can save money while making sure your DIY move is successful without any hiccups.
Moving can be Affordable and Stress-Free with the Right Approach for Last Minute Removals
By carefully planning and researching your options, last-minute removals don't have to be a nightmare—in fact, they can even be an exciting adventure!
With self-packing techniques and the help of reliable short-notice movers or removal companies, you can move everything quickly and efficiently without breaking the bank.
Find Movers and Removal firms at the last minute
In my experience, finding last-minute removals and removal companies can be tough. But it's not impossible.
A quick online search will give you plenty of options, but it's worth doing your research to ensure you're getting reliable service at a good price.
Check for accreditations and reviews from previous customers. Don't just rely on the testimonials on the company's website; look for independent reviews elsewhere too.
When looking for last-minute removals, it's worth being flexible about your moving dates if you can be so that you have more options available to choose from.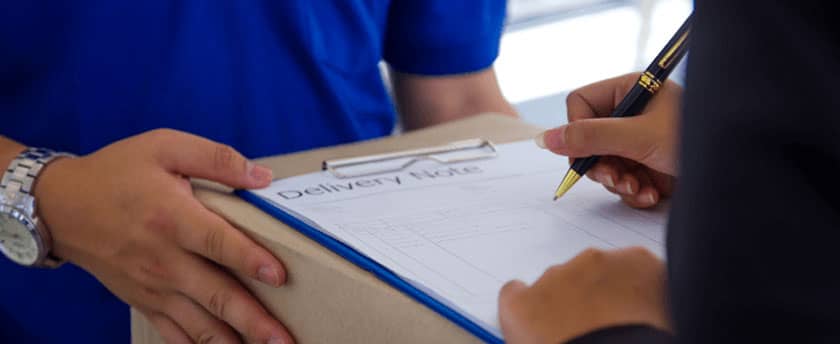 Self-Packing and Efficient Packing Methods for Last Minute Removals
If you're in need of last-minute removals, self-packing your belongings can be a great way to save money.
But it's important to pack efficiently to ensure everything arrives at your destination safely. Here are some tips:
Use the right packing materials: invest in sturdy boxes, bubble wrap, packing tape, and other materials you need for safe transportation.

Label each box: Make sure you label each box with a description of its contents and which room it belongs in. This will help you unpack more quickly and find things easily.

Pack heavy items first: When loading up the truck or van, start with heavy items like furniture and appliances, then move on to lighter boxes.

Don't overpack boxes. Make sure not to overload your boxes, as this can cause them to break or become difficult to carry.

Protect fragile items: As you pack fragile items like glassware and electronics, use bubble wrap or newspaper for added protection.

Disassemble big furniture: Disassemble larger furniture pieces such as beds, tables, or wardrobes beforehand so they can be moved more easily.

Clean as you go: Keep the area where you're packing clean and tidy, as it saves time when searching through boxes once unloaded.
By following these tips when self-packing for last-minute removals, you'll have peace of mind that your belongings are packed effectively while saving money.
Use a Reliable Mode of Transportation for last minute Removals
When you're planning a last-minute move, it's crucial to have a reliable mode of transportation that can transport your belongings safely and efficiently.
For example, if you have bulky furniture or fragile items like antiques, you may need a larger truck or van with ample space and padding to cater to these items' needs.
If you're doing it yourself, consider renting a sturdy moving truck from a reputable company. Many offer easy online booking options and flexible rental periods at reasonable rates.
Ask for Help Moving House from Friends and Family
When it comes to last-minute removals, enlisting the help of family and friends can be a lifesaver.
Not only can they provide extra hands and muscle power, but it's also a great way to spend time together before you move away.
When asking for help from loved ones, make sure to give them plenty of notice so that they can plan accordingly. Also, consider their availability before picking a moving date.
Make the process fun by providing snacks or ordering pizza during breaks in packing.
Overall, don't underestimate the power of having support from those closest to you during this stressful time.
Storage Option in Case of Date Change or Delay at emergency move
If you're moving at the last minute, it's essential to have a backup plan in case of any delays or unexpected changes in the schedule.
Luckily, many removal companies offer storage solutions for your belongings at a reasonable cost.
In my experience as both an SEO and copywriter for various moving companies, I've seen that storage options can vary in price and quality depending on the company.
Some offer secure warehousing with CCTV monitoring and climate-controlled units, while others may only provide outdoor container storage.
Be sure to research and compare different providers' offerings before settling on one that fits your needs best.
In conclusion, last minute removals can be a daunting and expensive task, but with the right approach, they can also be affordable and stress-free.
By planning ahead as much as possible, making a detailed list of belongings, comparing quotes from multiple moving companies, or considering DIY options, you can save money on your move.
When choosing a reliable and affordable removal company, checking their accreditations and reviews is crucial to ensuring customer satisfaction.
Additionally, if you decide to go down the DIY route, make sure that you plan and execute your move efficiently to avoid any mishaps or delays.
FAQs About Last Minute Removals
1. How can I save money when booking last-minute removal services?
To save money when booking last-minute removal services, you should look for companies that offer discounts on short-notice bookings or have flexible pricing options based on your specific needs.
Additionally, timing your move during off-peak periods and avoiding weekend moves could also result in cost savings.
2. Is it risky to book a last minute removal service?
While there is always a risk of not being able to secure a reputable company at the last minute or paying higher prices due to limited availability, with proper research and planning, you can still find quality and affordable services even on short notice.
3. What factors should I consider before hiring a last-minute removal company?
Before hiring any last minute removal company, you should consider their reputation within the industry by researching reviews online, requesting quotes from multiple providers to compare prices and services offered, and making sure they are fully licenced operators who carry all appropriate insurance coverage required by law.
4. Can I request additional assistance with packing and unpacking if needed?
Yes! Many reputable moving companies offer additional packing and unpacking support alongside their standard moving services, which can be requested in advance or added to your quote once finalised depending upon specific requirements needed for relocating personal belongings efficiently, such as fragile items requiring special care or handling bulky furniture pieces, etc.
Posted by

Godwin Banks

Posted in

Uncategorized
Apr, 18, 2023
Comments Off

on Last Minute Removals: Secure your Last Minute Move!