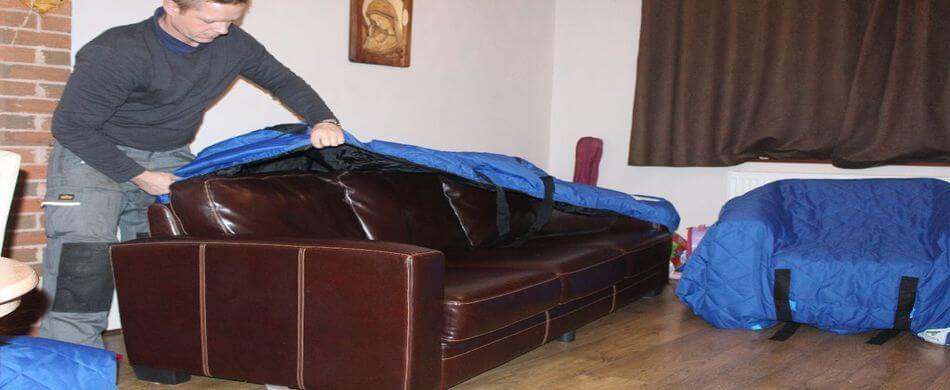 When it comes to long distance moving, we understand that the process can be both exciting and challenging.
As we embark on a new adventure, there are various factors to consider, including selecting the right moving company, preparing our belongings for transit, and adjusting to our new environment.
With a myriad of options available, it is crucial to select a reputable and reliable moving company that caters to your specific needs.
Additionally, it is essential to understand the different moving services, such as full loads service, and part load service.
As we plan for this significant life change, it is paramount to remember the importance of organisation and preparation.
From packing your belongings to seamlessly transitioning into your new home, taking a well-informed and proactive approach to long-distance moving can significantly reduce stress and ensure a smooth journey ahead.
Planning your Long Distance Moving Journey
When planning a long-distance move, it is essential to prepare well in advance to ensure a smooth transition.
We recommend starting the moving process at least three to four months ahead of time to secure the necessary supplies and removal services.
We can offer some excellent advice on planning long-distance moves if you need it.
Travelling long distances with Children and Pets?
If you are moving with children and pets, you need to think about their comfort and safety during the journey. Here are a few tips to keep in mind:
Prepare a separate bag with essentials such as snacks, medications, toys, and comfort items to keep them entertained during the trip.

Plan regular breaks for stretching legs, bathroom stops, and meals

Ensure that pets are properly restrained and have their identification tags in case of emergency
When is the best time for Long Distance Moving?
Timing is an essential factor in planning your long-distance move. The ideal time to move varies depending on personal circumstances and preferences.
We should consider factors such as job commitments, school schedules, and weather when choosing our moving date.
Additionally, according to a U.K. News source, the demand for moving services may affect quotes and availability.
Here are some general tips for selecting the most suitable time:
If possible, avoid peak moving season (May through September), as it tends to be busier and more expensive

Consider moving during the weekdays, as it may cost less and be less congested than at weekends

Take local weather conditions into account, as unanticipated disruptions may arise due to extreme temperatures or precipitation

Finding the Best Long Distance Moving Company
To ensure a smooth long-distance move, it's essential to find a reputable removal company like us, Godwins Removals.
We recommend starting your search by conducting thorough research and comparing multiple companies. Be sure to factor in aspects such as experience, pricing, availability, and customer reviews.
When comparing companies, pay close attention to their services and policies. You should also determine if they offer additional benefits such as packing and unpacking services, storage solutions, and insurance coverage.
Remember, it's important to consider both the quality of service and overall costs in order to make an informed decision.
We suggest requesting multiple quotes from different companies to gather a better understanding of the potential costs involved.
Be aware of any hidden fees and ensure each quote includes all necessary services.
Additionally, take the time to read customer testimonials and online reviews. This step will provide valuable insights into the experiences of other customers and help you find a reliable company.
Lastly, don't hesitate to reach out to friends, family, or colleagues for personal recommendations.
Their experiences and advice may prove invaluable in helping you make the final decision.
Why Book Godwins Removals for Long Distance Moving?
We understand that long-distance moving can be a stressful and challenging process. That's where we come in. Our team at Godwins Removals is dedicated to making your long-distance move as smooth and efficient as possible.
There are several compelling reasons to choose our services:
Experience: As a specialist European removal company, we have years of expertise in relocating people and businesses to various destinations within the European Union. This experience allows us to handle even the most complex moves with ease.
Customised Services: We know that every move is unique, which is why we work closely with you to create a tailored moving plan that suits your needs and preferences. From packing and unpacking services to storage solutions, we've got you covered.
Reliable and Professional: Our team of skilled professionals is committed to providing top-notch services, ensuring that your belongings are handled with care and arrive at your destination safely.

Additionally, our customers have left positive reviews and testimonials for our services online, reflecting our commitment to client satisfaction.
When it comes to long-distance moving, we strive to provide all the support and resources you need for a successful relocation.
So, get in touch with us today for a free quote and embark on a stress-free moving journey with Godwins Removals.
Tips for Long Distance Moves for Houses across the UK
Embarking on a long-distance house move in the UK requires careful planning and organisation.
We've put together a few tips to help make the process smoother and more manageable for you.
Firstly, it's crucial to choose the right moving company for your needs. Opt for a company that specialises in long-distance removals and has a proven track record of successfully moving people across the country.
Don't be hesitant to ask for references or testimonials from previous clients.
Next, create a detailed plan for your move, which should include a timeline and checklist for packing and other preparations.
Having a plan in place helps you stay organised and prevents you from forgetting essential tasks. It also helps you manage your time efficiently, ensuring everything gets done well before moving day.
When packing, it's essential to stick to a schedule. Recognise that packing takes time, and you want to avoid as many last-minute packing changes as possible.
Start early and adhere to your timeline to make sure everything is properly organised and ready to go.
Consider the following for a more efficient packing process:
Use strong and high-quality packing materials

Label all boxes clearly for easy unpacking at your destination

Keep an inventory list of what is in each box

Don't overstuff boxes to avoid damage during transit

If your moving distance is considerable, you may want to split your journey and book an overnight stay along the way.
This can help alleviate stress and fatigue, making for a more relaxed and refreshed arrival at your new home.
Overall, the key to a successful long-distance move is thorough preparation and finding the right moving company to support you.
Following our tips will make the process as stress-free as possible, allowing you to enjoy the excitement of your new home.
How much do Long Distance Removals cost in the UK?
When planning a long-distance move to the UK, it's essential for us to have an idea of the costs involved.
Removal costs can vary depending on factors such as the size of our house, the distance we're moving, and the number of belongings we have.
For long-distance moves, we can expect to add around £35 per hour and £1.50 per mile to our estimated moving costs.
On average, relocating to another part of the UK will fall around £1,025, according to Checkatrade.
For a more specific breakdown based on the size of our house, we can refer to the information provided by Sirelo.
They suggest that for a 3-bedroom house in the UK, the average cost ranges from £1,200 to £1,500 for long distance moves.
Additionally, we should also consider packing costs. Packing can be tiring work, and hiring professional help can save us time and energy.
Budgeting around £200 for an extra pair of hands is a good rule of thumb, as advised by Checkatrade.
It's important to note that there might be hidden costs and extra services, so doing our research to find the right removal company and package for our needs is essential.
Factors such as accessibility to our property, special handling for fragile items, and storage solutions can affect our overall moving costs.
We will assist you all through your Long Distance Move
When it comes to long-distance moving, we understand that the process can be overwhelming.
That's why our team is committed to assisting you throughout every step of your move, from planning and packing to transportation and settling in.
Our aim is to make your relocation experience as seamless and stress-free as possible.
We'll help you get started with a comprehensive moving checklist tailored to your unique needs.
This includes essential tasks such as decluttering your home, arranging for utility connections at your new residence, and scheduling a professional valuation of items for insurance purposes.
With U-Pack and Mayflower as examples, we offer a variety of services to suit your requirements.
As your move approaches, our experienced team will be on hand to provide guidance on the best packing techniques and materials needed to ensure your belongings are well-protected during transit.
Furthermore, we offer a range of moving services, such as:
Packing and unpacking assistance

Storage solutions for items not needed immediately at your new home

Specialised equipment for handling large or fragile items
To keep you informed and at ease, we maintain constant communication and provide updates on the status of your move.
Our team will work closely with you to address any concerns and answer questions you may have about the moving process. Trust us to make every effort to provide a smooth transition for you and your family.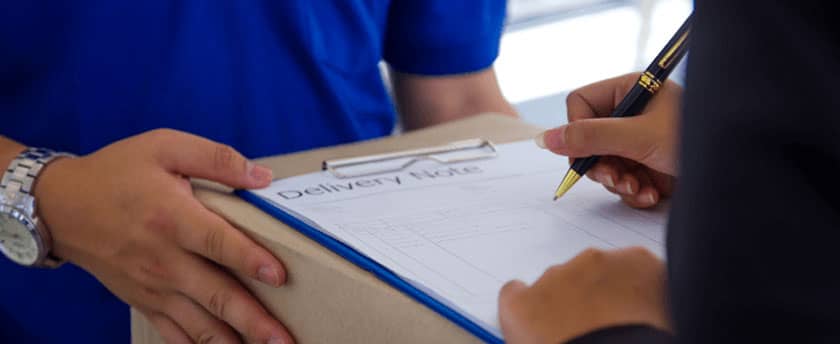 Save Money on our

Long Distance Moving Quote
Long distance moving can be quite costly, but there are ways to save money on your cross-country removal. In this section, we will discuss a few tips and tricks to help you cut down on expenses and make your move more affordable.
Firstly, it is essential to compare quotes from multiple moving companies. This will help you find the best deal possible, as you can save up to 70% off your removals.
It's important to ensure that the companies you're considering are reputable and reliable, so don't be afraid to do thorough research and read reviews from customers who have used their services.
Next, consider timing your move strategically. If you have the flexibility to do so, try to plan your move during less busy times, such as the middle of the week or the off-peak season (usually winter).
This way, you may be able to secure a more competitive rate for your removal service.
Another useful tip is to declutter and reduce the number of items you need to move. This will not only lower the weight and size of your furniture shipment but also simplify the entire moving process.
You can sell, donate, or recycle items that you no longer need or want, earning some extra money and saving the environment at the same time.
Lastly, you can save money by opting for a partial or self-service move rather than a full-service one.
This means taking on some of the tasks, such as packing, loading, and unloading, yourself, which can significantly reduce the overall cost of your move. Just bear in mind that this approach requires more effort and time on your part.
By following these tips and being proactive in your planning, you can take charge of your move's financial aspects and make substantial savings.
Remember, the key is to stay organised and research your options well in advance.
Our Long Distance Man and Van Moving Service
When it comes to long distance moving, we understand the importance of reliable and efficient transport for your belongings.
That's why we offer an expert Man and Van service specifically designed for long distance moves.
Our experienced specialists at Man and Van handle your possessions with care and professionalism, ensuring a seamless transition to your new home.
Our Man and Van service offers several key features that set us apart from other moving companies. These include:
Extensive experience in long-distance moves: We have successfully completed numerous long-distance moves, giving us the necessary expertise to handle any challenges that may arise.

Fully equipped vehicles: Our vans are designed for transporting your items securely and safely, with ample space and appropriate padding to protect your belongings during transit.

Flexible scheduling: We understand that long-distance moves can be complex, so we offer flexible scheduling options to suit your needs and minimise disruption.

Competitive rates: We strive to provide our services at a competitive price without compromising on quality and reliability.
Partnering with our Man and Van service for your long distance move guarantees a smooth, hassle-free experience.
We take pride in our attention to detail and dedication to providing a high-quality service for every customer.
Rest assured, with our team, you're in capable hands for your long distance moving journey.
Our Long Distance Moving Reputation Matters
We understand the importance of providing reliable and efficient long-distance removal services.
With years of experience in the industry, we've built a strong reputation for delivering high-quality services to our customers.
Our skilled and professional team is dedicated to ensuring a smooth and stress-free moving experience.
Our long-distance removal reputation is supported by the numerous positive reviews and testimonials we receive from our satisfied clients.
We continually strive to improve our services by adapting to new technologies and best practises within the moving industry.
This commitment to excellence has led to our recognition by leading industry publications, who have ranked us among the best long-distance moving companies.
Key factors contributing to our reputation include:
Efficiency: We understand the value of time and make it our priority to deliver a prompt moving service.

Expertise: Our knowledgeable staff is well-trained to handle any challenges that might arise during a long-distance move.

Customer service: We believe in building long-term relationships with our clients by providing top-notch customer support throughout the entire moving process.

Transparency: We provide customers with detailed moving plans and clear pricing, helping to eliminate any surprises on a moving day.
Our commitment to delivering a high-quality moving experience has placed us among the top long distance moving companies.
By choosing our services, you can rely on our reputable track record and expertise to make your long-distance move smooth and successful.
Some of our Long Distance Moving

Reviews & Testimonials