Book Man with a Van

Removals in

Leicester: 07768 257 263
Godwins Removals offers a cheap Man and Van Leicester removal service that caters to all your moving and relocation needs in Leicester and Leicestershire.
Our Leicester man and van removal specialists provide professional but affordable relocation services in and around Leicestershire.
Our team of moving experts or house movers Leicester is guaranteed to give you a memorable removal experience. They are well trained with years of industry experience in household and office clearance all around Leicestershire.
Why Hire Godwins Van Man Leicester Removal Service
Our Leicester man and van removal service in Leicestershire provides dependable and affordable relocation services.
Our team of expert removal Leicester specialists are fully trained to handle your prized possession with a high degree of meticulousness. They will ensure your goods and furniture are not scratched and damaged.
Should the inevitable occur, your items will be covered by our goods in transit insurance cover and public liability insurance from our removal company Leicestershire.
If you've never used a professional moving company for a relocation, you owe it to yourself to give us a try today!
The bottom line is, that our Leicester removal company can pack your belongings, transport them to your new home, and unpack everything once they get there.
Our home movers Leicester can move all types of items, including family heirlooms, pianos, artwork, outdoor equipment, large toys, and all types of appliances.
The right man and van driver for house removals Leicester knows how to accommodate all types of items so that you can worry a little less.
The Many Advantages of Our Removal Service in Leicester
If you think that professional movers will be terribly expensive for removal Leicester, think again. If you decide to move your belongings yourself, you'll have to concern yourself with lots of packing materials including boxes and cushioning items, rental of a moving van and gas expenses, and unpacking everything once you get to your new home.
Moving an office is even more complicated, thanks to having to move copiers, printers, computers, and filing cabinets, among others.
This is why our expert man and van driver Leicester's moving service is so valuable. They are experienced professionals who work quickly but efficiently to get the job done.
So, contact our removal company Leicestershire today to arrange your relocation.
Our movers Leicester know how to drive large commercial vans safely, and they'll make sure they get to your new place on time so that everything gets there in one piece.
Simply put, the pros can make things both less expensive and a lot less time-consuming whenever you have a move in the future.
It also doesn't matter how far away you're moving. You can move across town or across the continent, and our man and van in Leicester Gumtree companies can accommodate your moving Leicester.
Our removal company Leicestershire personalizes their services so you always get exactly what you need, and they provide you with a free, no-obligation quote so you can compare their prices with other companies.
Finding a man and van in Leicester or removal companies Leicester quotes is easier than you think, and they are almost always a lot less expensive than most people realize.

Reasons to Book our Man & Van Removal Service in Leicester
Our Leicester removal company that offers man and van hire in Leicester has one main goal in mind, and that is to make the entire moving process a lot easier on you. Let's face it, moving is stressful, even if you aren't moving very far away.
The process is filled with details that are easy to overlook, which is why our home movers Leicester will monitor and organize it and help you simplify every step.
With our movers Leicester doing the hard work for you, you can concentrate on those numerous items on your to-do list.
Our moving company Leicester is also available 24/7, so you can contact them at any time should you have any questions or concerns.
The right man and a van in Leicester let you know exactly what is happening every step of the way, including giving you a date that the van will arrive at your new home or office.
After our house movers Leicester pick up your items at your pickup location, you can focus on other things such as finding a new GP and where the shopping mall is in your new city or town.
Even if your budget is limited, you'll find the prices of most man and van removals Leicester to be very reasonable, especially when you consider what it would cost to do the exact same thing yourself.
Buying packing materials and boxes, renting a moving van, and filling up that van with gas is very expensive, but good removal companies Leicester know how to get discounts on these things and therefore, they end up spending a lot less money than you would.
Why our Leicester Man and Van Removals Service is a Top Choice for Residents in Leicester
A professional man with a van hire Leicester is easy to work with because they explain everything that is about to happen, and they keep in touch with you throughout the process so you can know what is going on at all times.
When they come to your home or office to pack and move your belongings, they do so in a way that is convenient to your schedule.
This way, your schedule isn't interrupted as much as it could be, and you can go on with your daily routine.
Remember that moving companies are there to help you move and relocate, whether you're going to the other side of town or the other side of the country.
They have the expertise and knowledge to get the job done right the first time, which also means you don't have to memorize the steps involved in your relocation.
They have it memorized for you and can do the job themselves. This, in fact, is one of the main advantages of hiring a good man with a van Leicester removal company.
Another advantage is the time the companies save. Depending on where you're moving, it could take a week or more to get there, and this is a lot of time for you to spend on a relocation.
With an experienced man with a van in Leicester, you can go on to your new location and start familiarising yourself with your surroundings.
You can even learn where you'll be shopping, working, or going to school, in part because you won't be spending time on the logistics of moving due to the assistance from our removal company Leicester.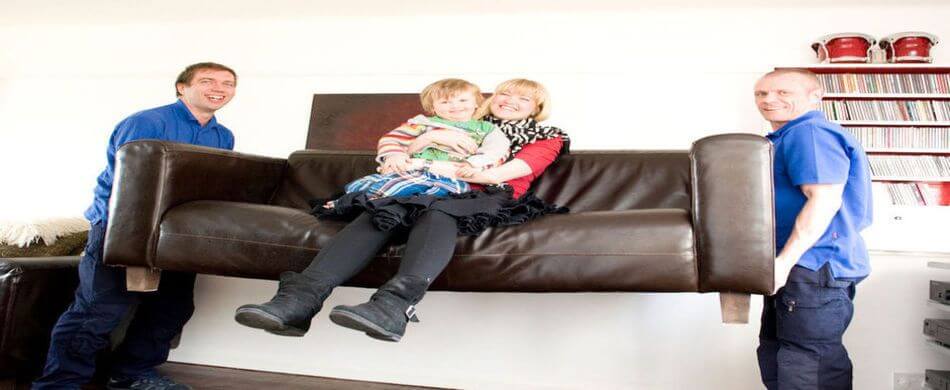 Book your Removals In Leicester Today! 
The truth is that moving your home or office takes a lot of work, but all of that work doesn't have to belong to you.
With an experienced and professional moving company, they'll do the hard work for you so that you can experience a lot less stress.
They also embark on removals from London to Leicester or vice versa.
Our Man and Van in Leicester Prices & Quotes
Our Man and van in Leicester prices are also a lot more reasonable than many people realize, which means you won't have to break the bank just to take advantage of these convenient services.
Godwin's Removals is one of the area's most trusted removal companies, so anytime you're ready to start the process of relocating your home or office, you can contact them and they'll help you figure out what to do next.
Moving can be both exciting and stressful, but don't let that stop you from taking on your next adventure with our dependable Moving Company Leicester.
Areas we Cover in Leicestershire
Apart from being able to carry out house removals Leicester and around Leicester, Godwins Removals also carry out long-distance relocations or removals from London to Leicester or Leicester to and from any city within the UK – with their man and van London to Leicester service.
Reviews &

Testimonials from our Man & Van

House Movers in Leicester: